About us in production of medical technology
We have specialized in the production of implants made of steel and titanium. Due to the constantly growing demands on the market, our product portfolio is constantly being expanded. Through our webshop / online store we would like to be present in the field of medical supplies / practice supplies in the future. Due to our large stock we are able to keep very short delivery times.
Currently, we are increasingly looking for customers and distributors worldwide. You can also apply to us as a data maintenance employee in our ERP system Majesty in Wurmlingen.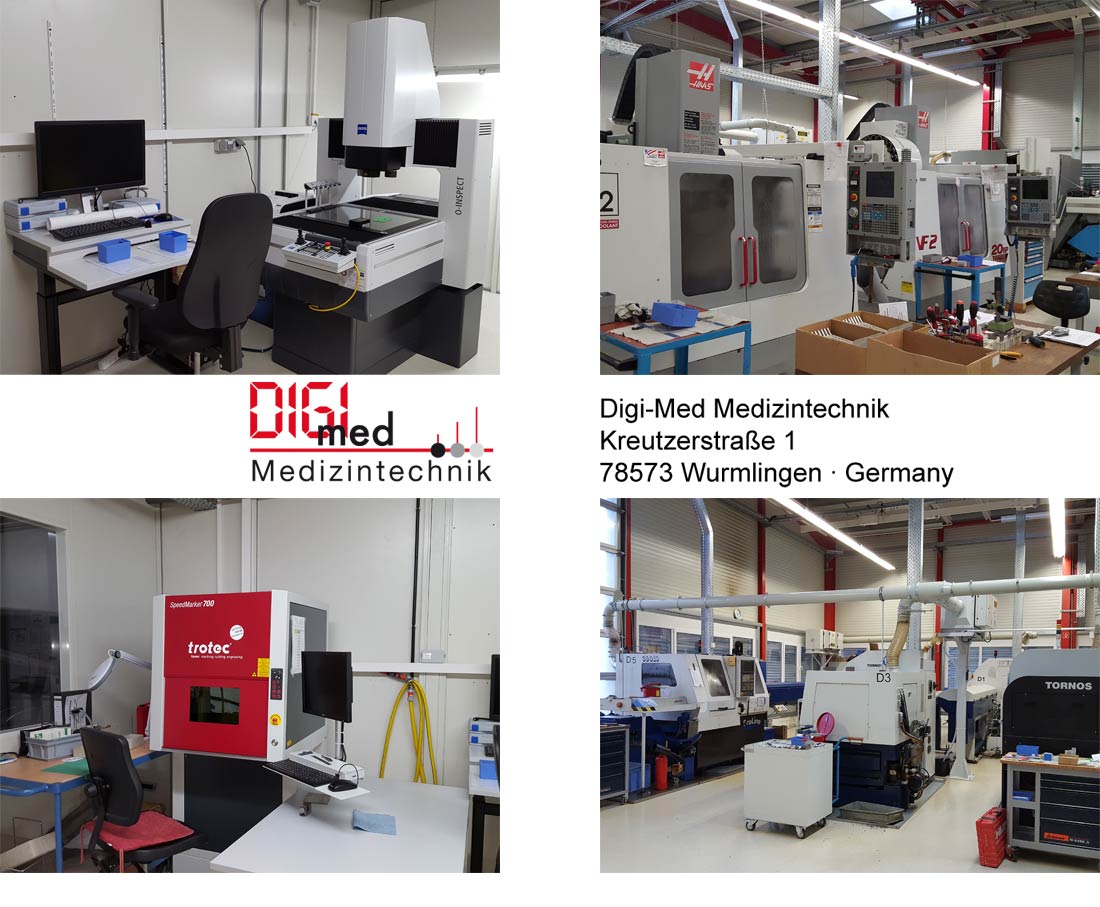 Our current certificates, catalogs, return form, user manuals / IFU of the certified manufacturer digimed Medizintechnik from Wurmlingen near the world medical city of Tuttlingen in Germany are available for convenient download as PDFs in the download area.