About us
We have specialized in the production of implants made of steel and titanium. Due to the constantly growing demands on the market, our product portfolio is constantly being expanded. Through our webshop / online store we would like to be present in the field of medical supplies / practice supplies in the future. Due to our large stock we are able to keep very short delivery times.
Currently, we are increasingly looking for customers and distributors worldwide..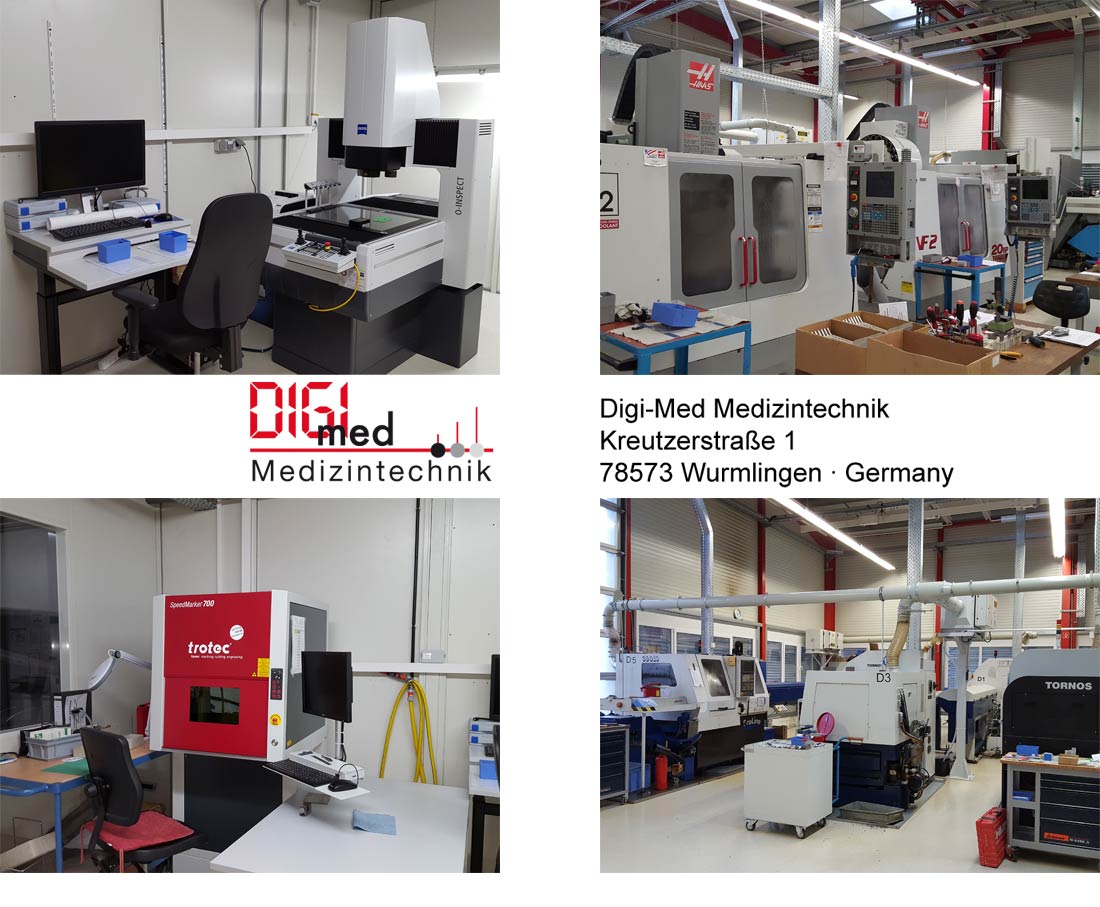 Product range
Our product range includes: Orthopedic and Traumatological Implants and Instruments, Titanium Locking Plate System (small and large Fragment), Polyaxial Hand and Foot System, Maxillofacial Systems, Titanium Mesh. Bone screws and Bone plates. Surgical instruments and Sterile Container Systems.

Our implants "MADE IN GERMANY" are manufactured using the latest manufacturing technologies and state-of-the-art CNC machines. All production processes are constantly checked and monitored according to strict guidelines.

Your team and management of Digi-med Medizintechnik Wurmlingen/Germany